Fuchs & Fuchs Dentistry is ready to serve all of your dental needs!
Welcome to Fuchs and Fuchs Dentistry! Dr.'s Danny and Cathy Fuchs and their knowledgeable and friendly team are dedicated to making your experience a great one. Our goal is to make you feel welcome and comfortable while delivering the best, most current dentistry possible. Current research shows that your oral health affects your overall health…so we are interested in helping you achieve optimum health in all areas! We are also here to help you feel better about yourself and your appearance. Studies show that first impressions come from looking first at the eyes and second …the mouth! Let us help you make that good "first impression!"
We are a progressive practice. The doctors and hygienist are required by law to have a minimum number of educational courses. In fact, we and our whole team always go far beyond that minimum. We pride ourselves in learning about and being able to perform the most up-to-date methods of treatment in our field. We also believe in being pro-active…in preventing health problems by aggressive methods of prevention.
We want you to be healthy…but at the same time, we realize that your mouth and your body are yours! It is our job and our privilege to tell you our findings and give you options. It is however, your choice to decide how healthy you wish to try to be. We respect your decisions.
The first step to allowing us to serve your dental needs is to call or email us for an appointment! We're looking forward to meeting you and helping you with your health and your SMILE!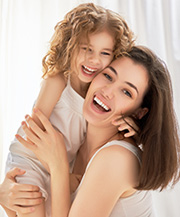 General Dentistry
Your oral health is our primary concern. The wide range of expertise and experience we offer ensures our patients comprehensive care in diagnostic and treatment options. From regular cleanings, exams and x-rays to advanced restorative treatments, all of your dental needs can be met right here in our Elk City, OK dental office.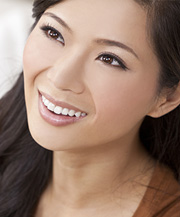 Cosmetic Dentistry
Advances in cosmetic dentistry allow patients to achieve natural looking results with ease. At Fuchs and Fuchs Dentistry can help you achieve the smile of your dreams. We offer a variety of dental procedures including teeth whitening, cosmetic dental bonding, dental implants, porcelain veneers and smile makeovers.